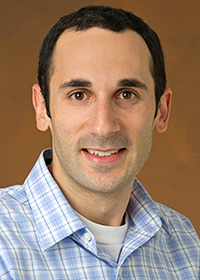 B.S.E. , Mechanical Engineering, UMBC
M.S., Mechanical Engineering, Stanford University
Ph.D., Mechanical Engineering, Controls, Dynamics, and Design, UC Berkeley
A Meyerhoff Scholar, Jason Reid also received a National Science Foundation Graduate Research Fellowship, a Society of Automotive Engineers Scholarship, the UMBC Mechanical Engineering Alumni Award and the Hillel of Greater Baltimore President's Award. Reid served as a teaching assistant, tutored his fellow students and local high schoolers, and in his spare time played drums in the UMBC Pep Band and several original rock bands.
Jason is currently a Robotics Research Technologist at JPL, NASA's Jet Propulsion Laboratory.
"UMBC has provided me with many opportunities to mature as a scientist and as a person. While I look forward to embarking on the new experiences and challenges of the future, I will always appreciate my time spent at UMBC."