The mission of the Meyerhoff Parents Association is to support and perpetuate the Meyerhoff Scholars Program by fostering unification among scholarship recipients (past and present), as well as among their families.
Along with a Board of Directors, each current Meyerhoff cohort has at least one Class Representative. Parents of Meyerhoff alumni are also represented on the Board.
The parents association is involved in a number of student-centric activities throughout the year, including Selection Weekend, Summer Bridge, and a winter stress-buster event. Learn more about the activities scheduled for this year or view photos from past events.
All Meyerhoff parents are encouraged to participate. Contact the Meyerhoff Parents Association at umbcmpa@gmail.com to learn more.
View the current Parent Association Bylaws.
View Frequently Asked Questions
Give to the Meyerhoff Parents Association
Your gift is greatly appreciated to the Meyerhoff Parents Association Operating Fund which provides unrestricted dollars to support these activities. Without these funds, our events could not exist.
Visit our Crowdfunding page to donate online. Watch our Crowdfunding grow!
MPA Gift Form (check or Money Order)
In-Kind Donations (a completed In-Kind Donation form must accompany all Gifts-In-Kind/non-cash contributions)
Show Your MPA Pride
Be a part of the Meyerhoff Parents Association family by ordering your very own polo shirt with the MPA logo. View the Polo Shirt Order Form.
Purchase a MPA Cookbook
The First Annual Meyerhoff Parents Association (MPA) Cookbook is on sale! With 80 recipes from Meyerhoff families, it's sure to be a welcome addition to any kitchen. These cookbooks will make great gifts for undergraduates, graduates, loved ones, and friends.  The books are $20 each and the proceeds raised will benefit student conferences/travel and MPA sponsored activities such as the Senior Reception, Stress Busters, and Meyerhoff retreat. Cookbooks will also be on sale at the upcoming MPA sponsored events.
Please complete and submit an order form including payment.   Let's Get Cooking! We thank you for your support.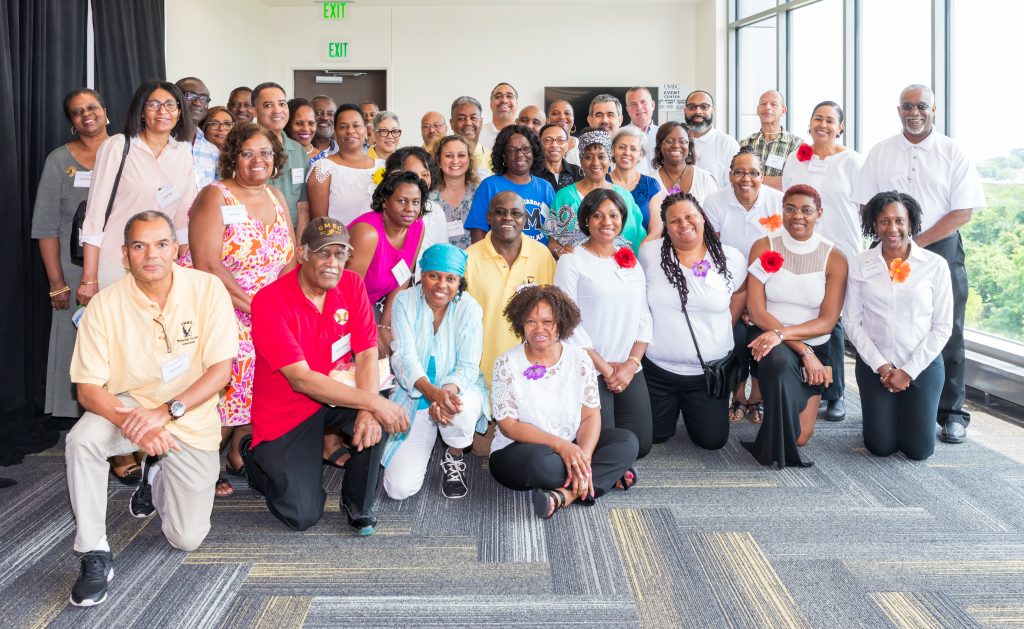 2022 – 2023 MPA Leadership
Officers
President: Michelle Brooks (M33)
Vice President: Jill Bispels (M33)
Assistant Vice President: Justyna Sardin (M32, M23)
Recording Secretary: Vacant
Corresponding Secretary: Carrie Noble Byrum (M33)
Treasurer: Darlene Pernell-Bunkley (M31)
Assistant Treasurer: Sherene Maitland (M32)
Editor: Rochelle Matthews-Somerville (M33)
Historian: Regina Bracey (M25)
Cohort Representatives
M34
Monica Chiduza
Ama Halm
Veronica Hill
Valerie Shelton
M33
Jorina Addison
Florence Parry
Vacant
M32
Sade Adegboyo
Chantal Ireland
Rosalind Muchiri
M31
Shelandra Burton
Shelton Burton
Rodney Isabell
Alumni Representatives
Florence Okeh (M30)
Leslie Sands (M30)
Darlene W. Brooks (M29)
Alisa A. Wallace (M29)
Veronica Bell (M28)
Denise Johnson (M28)
Kenneth Dixon (M27)
Regina J. Bracey (M25)
Karen Furman (M25)
Antonios Seas (M25, M29)
Deborah Nazon (M23)
Edie Windsor (M13)